Coming up in the latest edition of Football Medic & Scientist
---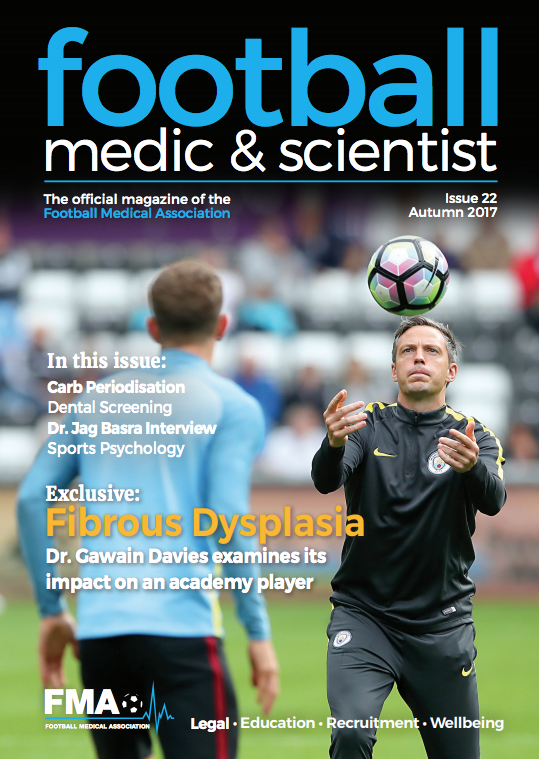 The latest edition of the industry magazine Football Medic & Scientist has gone to print.   This quarterly edition features all our regular features including Members News and now a brand new feature "FMA Interview".  In this edition we interview Sports Psychiatrist, Dr Jagdish Basra, who gives a fascinating insight in to the realms of "Sports" Psychiatry.
Sheffield Wednesday's Club Doctor, Gawain Davies, takes a look at fibrous dysplasia and stress fracture in an academy football player and former Sunderland AFC Sports Scientist, Scott Pearce, discusses "The Role of a Sports Scientist in the Early Stages of Long Term Rehab of an injured Player".
Other featured articles include"Routine Preseason Dental Screening Must be the Norm" by Cardiff City and the Welsh Football Association's Dentist, Lyndon Meehan plus much more.
Yet again, this edition does not disappoint!
Members: please ensure that your current address is correct by logging on to the site and clicking on your profile.