The FMPA Advisory board is an important driver of the association. Members elected to the board come from across the disciplines, the leagues and the mens and womens game in the UK.
The aim of the advisory board is to advise and guide the association from the perspective of those practitioners working at the coal face of the game. The role of the board is pivotal and members are instrumental in shaping the future of the medicine and performance sector in professional football.
Dr Imtiaz Ahmad
Imtiaz is Head of Medical at Queens Park Rangers FC having joined the Club in 2016. He has previously worked at Tottenham Hotspur FC, Millwall FC and The FA. Imtiaz is Co-Chairman of The FA Medical Society (SE) and works at Lord's for the MCC. He trained at Guy's & St Thomas' Hospital and is currently the Lead Doctor for the injection clinic. His interests are musculoskeletal ultrasound, communication and mental health in football.
ALAN RANKIN
Alan Rankin has BSc (hons) Physiotherap, qualifying in 1995
and an MSc Sport and Exercise Medicine gained in 2006.
Worked in elite football full time and part time since 1994- Clubs include Rangers FC, Port Vale FC, Charlton Athletic FC and Hamilton Academical FC with their men's teams. Also worked with the Wales FA Men's A squad for 2 years and the Scotland FA Men's under 21 squad for 9 years.
Member of the FMPA steering group since 2016 and is now passionate about the growth and development of Womens football. Currently works with the Scotland FA Women's under 19 squad.
In addition to running a private clinic in Glasgow, is also part of the medical teams for British Gymnastics, Scotland Rugby, British Skeleton, UK Athletics and British/ England Hockey.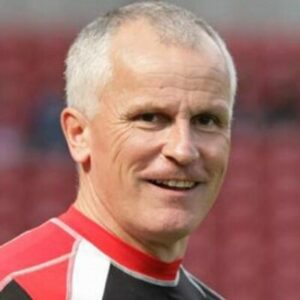 CHRIS BARNES
Having headed up the design and delivery of The Sports Science Department at Middlesbrough for over 10 years Chris is known to many in the Professional game. With a BSc and MSc amongst his credits and a background lecturing, Chris is now a Consultant in applied sports science and currently is involved with West Bromwich Albion and Newcastle United amongst others. Chris also has an extensive portfolio of published material making him a much sought after practitioner of his discipline.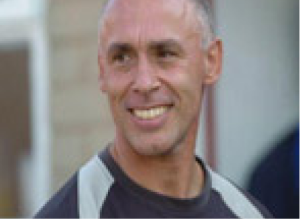 DAVE FEVRE
Dave is a Consultant Physiotherapist who formerly led the medical set up at Blackburn Rovers for 13 years. Dave has worked with a number of Clubs most notably Manchester United 1994 – 1999 and Wigan Rugby League, Leigh Rugby Club and Great Britain Rugby League. One of the "seniors" amongst us, Dave finds the time to lecture extensively at home and abroad and is currently involved in several research projects.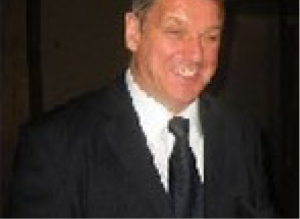 PROFESSOR GRAHAM SMITH
Qualifying as a Physiotherapist in 1977 Graham went on to lecture in Physiotherapy before taking up a post at Glasgow Rangers FC. He has worked extensively in Athletics with National Teams and at the Olympics and was responsible for establishing Lilleshall as the FAs Rehabilitation and Sports Injury Centre in 1986. Still a visiting Professor at the University of Chichester, Graham somehow found the time to set up the Society of Sports Therapists and continues as their chairman to this day. Vastly experienced and held in high regard by the football fraternity amongst us, Graham is a key figure in Sports Medicine.
Andrew Butterworth
Dr. Andrew Butterworth is an applied and academic performance analyst, with over 12 years of elite analysis experience. Andrew has a breadth of applied experience in different sports including football, cricket, badminton and netball. Currently Andrew is a lecturer in Applied Performance Analysis at Loughborough University and the Head of Performance Analysis for Lightning Netball, alongside additional consultancy roles.
Russ Wrigley
Head of Academy Sports Science and Medicine
Blackburn Rovers Football Club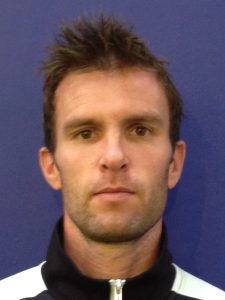 Kevin Paxton
Kevin has worked in professional sports for nearly 20 years and is a BASES High Performance Sport Accredited Practitioner, Supervisor and Reviewer with chartered scientist status, currently working as Head of Academy Sport Science at Leicester City Football Club. Additional to this he is a UKSCA Accredited Strength & Conditioning Coach and member of the board of directors. A part-time associate lecturer at the University of Derby he has studied extensively applied practise worldwide, presented at international conferences on LTAD and sport science monitoring processes and has contributed to several peer review journal publications in these areas.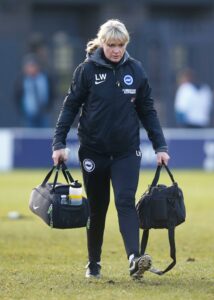 Lisa Walsh
Lisa Walsh has been the Lead Physiotherapist for the Women's and Pathway at Brighton and Hove Albion FC since 2018.  Since qualifying in 2011 with an MSc in Physiotherapy Lisa has worked for both the NHS and in private practice and previously worked at Charlton Athletic FC before her move to Brighton.
With a focus on continually improving, Lisa has gained an MSc in Sports Science, an MSc in Advanced Neuromuscular Physiotherapy, a PGDip in Musculoskeletal Medicine and a PGCert in MSK Diagnostic Ultrasound.  Lisa's focus this year see's her researching load management and injury prevention.
FMPA Advisory Board Members have a 4 year term which is subject to extension. New Board Members are nominated by existing Members and where no nomination is received for a particular discipline, the appointee is made at the discretion of the CEO.
Meetings are called bi-annually unless a specific matter requires more urgent addressing which any member may request.