DR SEAN CARMODY
SENIOR EDITOR
Prior to working at Crystal Palace and Chelsea FC, Sean spent three seasons working with the first team and Academy at Queens Park Rangers FC. He has also held clinical positions with London GAA (Gaelic Football and Hurling) and the European Tour (Golf). He is Senior Editor for Football Medicine & Performance and Secretary for the Football Association Medical Society (FAMS).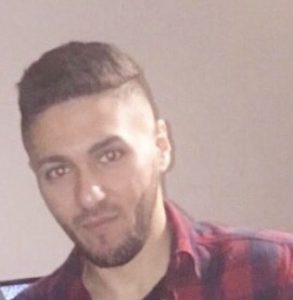 DR FADI HASSAN
SENIOR EDITOR
Dr Fadi Hassan is a West Midlands based medical doctor working within the NHS  and Academy Match Day Doctor at Aston Villa.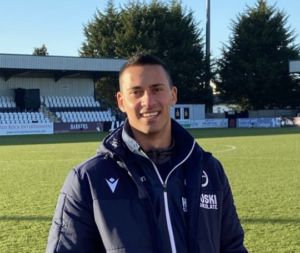 DR ANDREW SHAFIK
SENIOR EDITOR
Dr Andrew Shafik is one of the Club Doctors at Crystal Palace FC and a medical doctor working within the NHS. He was previously Lead Academy Doctor at Millwall FC and also worked with Chelsea FC. Andrew is Assistant Secretary of the FA Medical Society and carries out work for the British Journal of Sports Medicine and Football Research Group.
Ian Horsley
Lead Physiotherapist
English Institute of Sport
Ian has been a physiotherapist for over 30 years. He worked as a physiotherapist for England Rugby Union, for 14 years, in with various teams, and spent the last 6 years working with the Elite Playing squad, as physiotherapist to England 'A'.
Currently Ian is an Athlete Health Lead Physiotherapist responsible for Upper Limb and Respiratory Health for the for the English Institute of Sport , Clinical Director of Back In Action Rehabilitation, in Wakefield, and member of the Executive for European Society of Shoulder and Elbow Rehabilitation  and  the Council for the British Elbow and Shoulder Society.
He concluded his PhD in 2103 examining the issues around shoulder injuries in professional rugby, and has published numerous articles in peer reviewed journals on the subject of musculoskeletal injury management, and contributed chapters to several books on sports injury management.
He worked as part of the HQ medical team for Team England at the 2010 and 2014 Commonwealth Games, was a member of the Team GB HQ medical team at the 2012,2016 and 2020 Olympic Games. And previously worked as  a Consultant Physiotherapist to England Football.
In his spare time, Ian spends most of his time trying to learn to play golf, supporting Barnsley FC and have some quality time with his wife now the children have grown.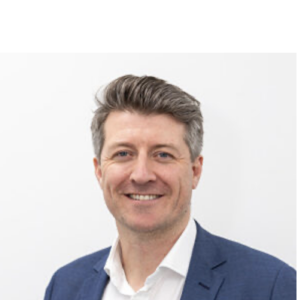 Dr Jon Power
Director of Sport and Exercise Medicine
Yorkshire Sports Medicine Clinic
Jon is a Consultant in Sport and Exercise Medicine, here in the UK Jon is one of only a few consultants specialising in this field. Jon graduated from the University of Leeds in 2001 and gain his Masters in Sport and Exercise Medicine (SEM) from the University of Nottingham, one of the oldest SEM MSc Institutions in the country. Jon has completed his Specialist Training in Sport and Exercise Medicine and scored the highest national score in the post graduate exams at the time and was awarded the Macleod Medal.
As an experienced physician, Jon has worked with a range of organisations including specialist NHS musculoskeletal clinics, England Rugby, Team GB (London 2012), Football Association and was the former head of medical services for Leeds rhinos and Yorkshire Carnegie. Jon is an Educational supervisor to doctors undertaking specialist training in Sport and Exercise Medicine and Director of Placement for the University of Leeds MSc in SEM.
Jon is able to offer a range of specialist services from diagnosing and treating musculoskeletal problems and injuries, from teenagers to the older active individual. As one of only a few highly trained specialist doctors in this field, Jon heads up our Sport, Exercise and Musculoskeletal Medicine services.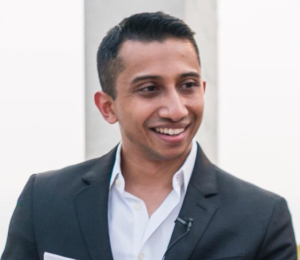 Avinash Chandran, PhD, MS
Director, NCAA Injury Surveillance Program
Datalys Center for Sports Injury Research and Prevention
Dr Chandran is a quantitative Epidemiologist by training, and his research interests are, broadly, in athlete health over the lifespan. In addition to sports injury surveillance, his current research program involves emphases on quantitative methods, sport-related concussion, and retired athlete health. Dr. Chandran has coauthored over 80 peer-reviewed publications in sports medicine, and also holds academic appointments at UNC Chapel Hill, the George Washington University, and A.T. Still University.
Callum Innes
Medical Doctor
Arbroath FC
Callum Innes is a doctor working at NHS Tayside. He also works as the doctor for Arbroath FC and has roles in the rangers academy and women's team.
Dr Andrew Butterworth
Senior Lecturer
University of Loughborough
Dr. Andrew Butterworth is an applied performance analyst, working with a range of different sports to provide analytical support. Andrew is the module leader for Coaching Process and Applied Performance Analysis Workflows at Loughborough University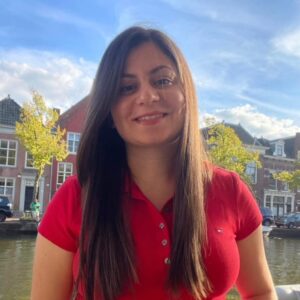 Dr Daniela Mifsud MD (Melit.), BSc. (Hons) (Melit.) PT, DipMSKMed
GP TRAINEE
Dr Daniela Mifsud is a General Practitioner Trainee working within the Maltese NHS and is also a qualified physiotherapist. She also carries out work for the Malta Football Association.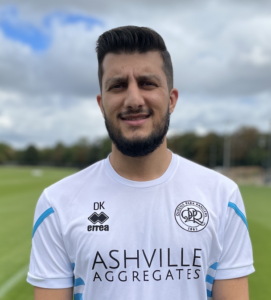 Dr Danyaal Khan
Academy Doctor
QPR FC
Danyaal Khan is a GP working in South London, who also works as the academy doctor at QPR FC. He has a Masters in SEM and is working towards a PGDip In musculoskeletal ultrasound.
Dr Dáire Rooney
Doctor
Chelsea FC Academy
Dáire is a doctor working with Chelsea FC Academy, within the NHS and as a development team doctor with the Republic of Ireland National Team. He also carries out work for BJSM and Football Research Group.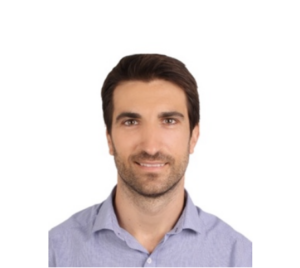 Dr Jose Maria Bueno Padilla
MD Sports Medicine Specialist
UEFA Education Programme
Highly motivated in Sports Medicine education with clinical intervention in multi- disciplinary sports-oriented courses and research.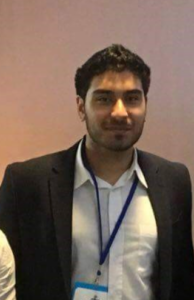 Dr Manroy Sahni
Medical Doctor
Aston Villa FC Academy
Dr Manroy Sahni is a West Midlands based medical doctor working in General Practice and with the Aston Villa Football Club Academy.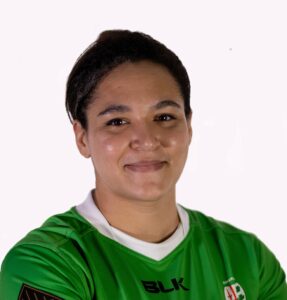 Eleanor Trezise
Medical Student
Elle Trezise is a final year medical student. She has previously worked as an intern in the medical team at Southampton FC.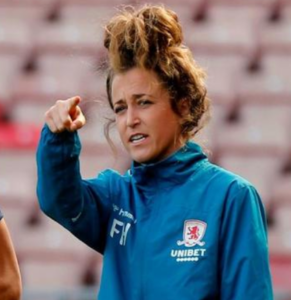 Frankie Hunter
Lead Sports Scientist
Middlesbrough FC
Frankie Hunter is the Lead Sport Scientist at Middlesbrough Football Club. Frankie has previously held roles at Hull City and Southampton.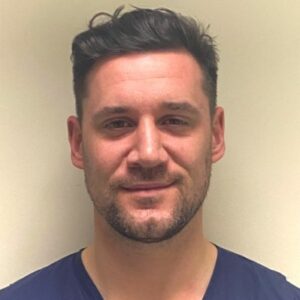 Jake Heath
Elite Sports Specialist Podiatrist
A Sports Specialist Podiatrist for Podoactiva U.K. Currently working within elite sports for La Liga Teams and Premier League teams and is a passionate advocate for multi-disciplinary work within the field of SEM. A dynamic, forward thinking musculoskeletal podiatrist working with cutting edge technology for biomechanical analysis, diagnostic ultrasound, injection therapies, imaging, and rehab within the field of elite level sports. Currently working towards a MSc in Football Medicine and Rehabilitation.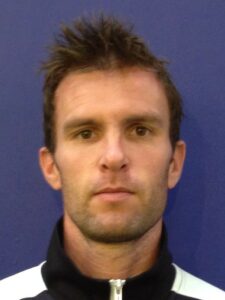 Kevin Paxton
Strength & Conditioning
Leicester City FC Academy
Kevin has 20 years of full-time employment in a variety of elite sports organisations that has enabled him to explore the use of a numerous training and testing methods and come up with a simple yet successful formula of classification of training drills and coaching skills.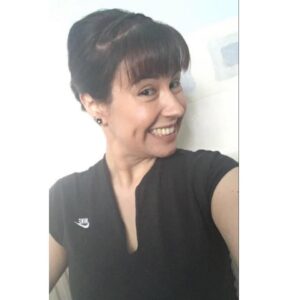 Lisa Edwards
Sports Therapist
Lisa is a Sports Therapist working for the FAW as well as running a sports injury clinic. Worked within football since 2006. Currently working towards an MSc in Football Science and Rehabilitation.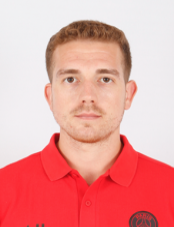 Matthew Brown
Academy Sports Scientist
Paris Saint Germain FC
Matthew Brown is currently the academy sports scientist at Paris Saint Germain F.C and is also a PhD candidate in collaboration with the French National Institute of Sport Expertise and Performance (INSEP).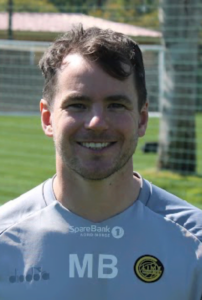 Mike Brown
Head of Physical Performance
Mike is currently working at Norwegian Club FK Bodø/Glimt as Head of Physical performance. Mike has held this role since July 2019 having previously held the position of Head of physiotherapy at the club.
Prior to moving to Norway Mike held numerous roles in the UK at Hull City Academy and Notts County FC.
Mike has a master's degrees in injury advanced rehabilitation sciences and a further MSc in Physiotherapy and currently working towards his PHD exploring the on the importance of high intensity actions in soccer training.