Dr Ryland Morgans leaves his role as Performance Director at Everton FC
---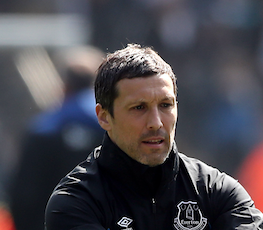 Ryland was initially appointed by Sam Allardyce to oversee the performance related departments at Everton with the aim of improving the players physically, reducing the risk of injury and improving the rehabilitation methods. His tenure at the Club saw them them achieve an 8th place finish in the Premier League.

Ryland who has worked at Crystal Palace, Cardiff, Liverpool, Swansea, Fulham and Nottingham Forest was also the Head of Performance for the Wales National team for 8 years culminating in the historic Euro2016 semi-finals.

The experienced practitioner holds a unique combination of qualifications with a PhD in Football Science and the UEFA Pro License. He is also a published academic researcher with over 30 publications.

Ryland said:

'I am disappointed to be leaving Everton Football Club. Although brief, it has been a great experience to work at one of the countries great clubs.

I was dedicated to improving physical performance and reducing the risk of injury, and when needed, safely but aggressively return players to match fitness as quickly as possible and I feel that in a short period of time I made good progress with these methods.

I was also driven to develop a sustainable and consistent elite performance department and although I won't be part of this I will be supportive of its implementation from a distance.   

 While I'm excited to now pursue the next chapter in my career, I would like to wish Everton FC every success moving forward and all the best for the future'.