FMPA proud to work in partnership with Manchester FA
---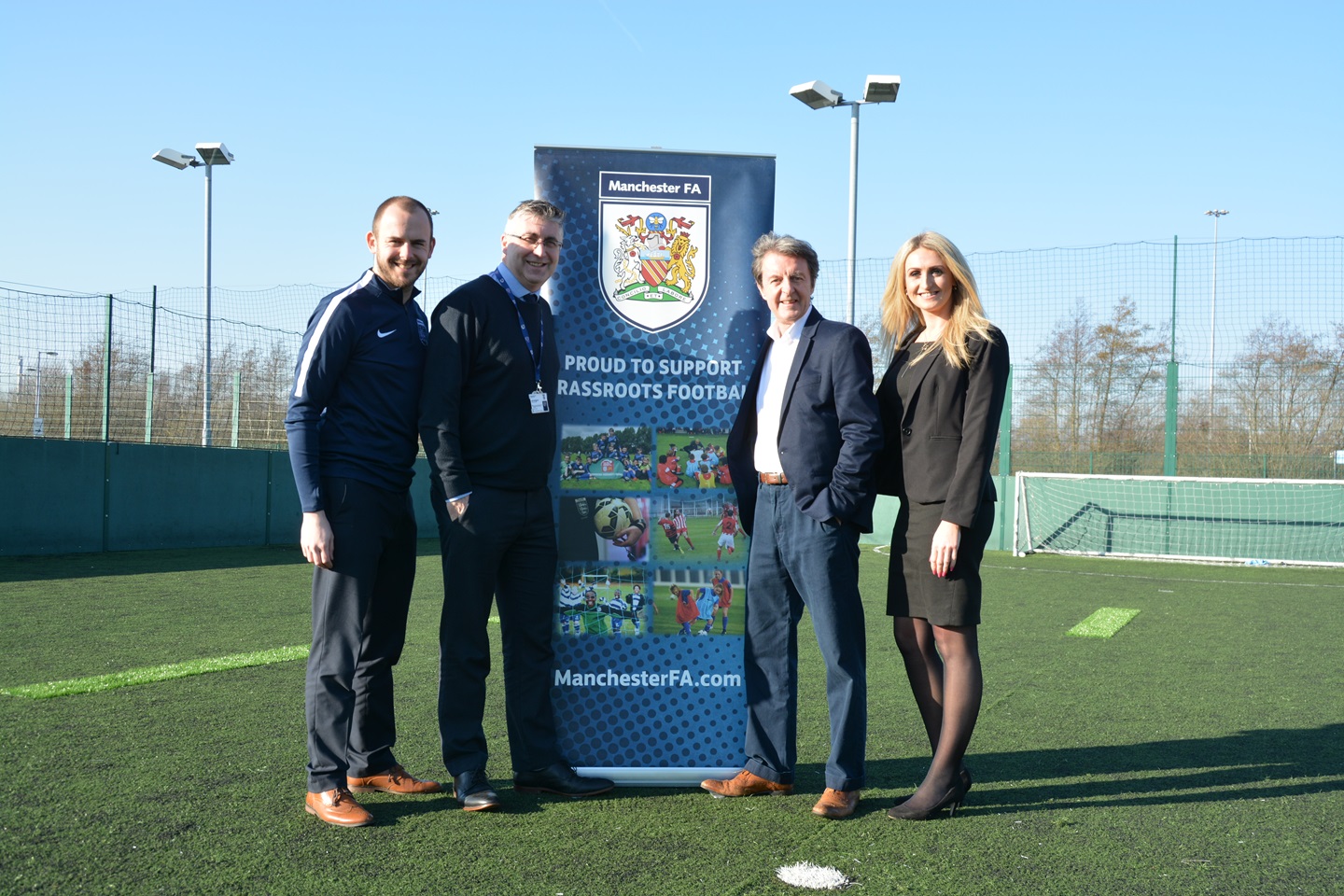 FMPA are delighted to announce an exciting new partnership with Manchester FA.
This is the start of a programme to engage with regional FA's in supporting the medical service to their players.
The arrangement with Manchester
 FA provides vital connectivity for the grassroots game in Greater Manchester, 
to you – our members, the experienced industry professionals who specialise in
the treatment of football-related injuries. Should any of their 30,000 players, coaches, volunteers and Referee's be in need of your services, they will be directed to our resource of practitioners on the FMPA Register.
As part of the arrangement, Manchester FA has also pledged to financially support any member who suffers a critical injury whilst participating in sanctioned football. *They will cover the cost of the initial consultation with an FMPA practitioner, through Fund4Football; the income generated through discipline fines across each season.
Joel Buckle, Business Development Manager at Manchester FA, explains: "This partnership is a fantastic move forwards as we, as a county FA, look to support our members with world-class specialists through the FMPA network".
The FMPA will guarantee that any individual suffering a critical injury 
during sanctioned football will have the opportunity to see an FMPA Registrant. From the moment Manchester FA is notified, the player will be contacted by 
a practitioner within 24 hours and will be offered the most appropriate appointment time that suits their individual needs.
* Manchester FA will fund the initial appointment (maximum £40), when dealing with a critical injury.