Jan Vertonghen Injury – FMPA Statement
---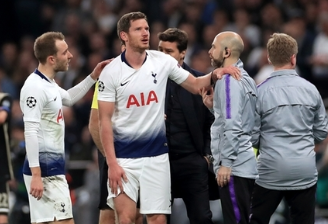 The Football Medicine & Performance Association (FMPA) empathises with Jan Vertonghen, the Tottenham medical staff and fans who witnessed the player's injury in their game against Ajax last night.
There are often learning points that can be taken from incidents such as this that can lead to reflection on the protocols in place and to refinement of medical care in football.
As an education provider, the FMPA will be on hand to help disseminate any lessons to be learned for the betterment of player care in the future.
We applaud the position taken by the Manager Mauricio Pochettino that any decisions taken in such events are entirely the responsibility of the medical staff.
This was a difficult situation for all involved. The FMPA feels it is prudent to wait for the full facts of the incident to emerge before commenting further.
Further details contact CEO: Eamonn.salmon@fmpa.co.uk or call 0333 4567897