FMPA MAGAZINE APPOINTS NEW EDITOR
---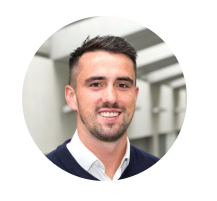 FMPA is delighted to announce that Dr Sean Carmody is to become the new editor of the FMPA's magazine.
"I'm delighted to accept the position as Editor of Football Medicine and Performance," said Sean.
"Football, despite the long hours and relentless pressures, remains a wonderful environment to work in. While the game
has changed, our remit as health and performance practitioners stays the same; to deliver exceptional care and support to the players. Andy Massey, Head of Medical Services at Liverpool FC, summed it up well recently when he spoke about a coach's expectations of his performance team: '…
to try to [help the players to] run further, faster and more often than every other team because if we do that the obvious skill of the players will take over'.
"I hope that the editions we create will reflect this; that the players are at the centre of everything we do. Our aim is to truly captivate the whole interdisciplinary team, not just medical and sport science staff, but coaches, performance analysts, psychologists and every other profession engaged in supporting player performance. We hope that in doing this, we will make a small contribution to improving the care and support for players throughout the UK and beyond.
"Finally, thank you to Eamonn for the great work he has done on this publication over the past few years. It is without doubt
an excellent resource for the football practitioner."
Members, please ensure that your address details are up-to-date – HERE