Understanding the team behind the team
---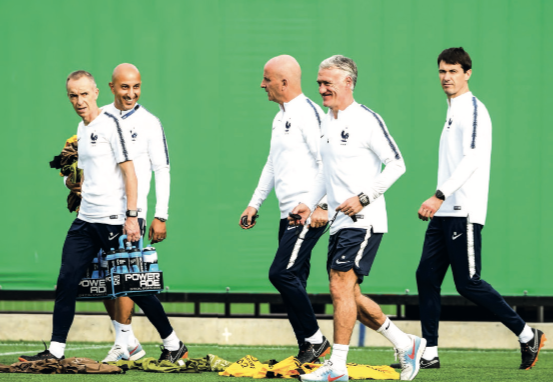 Today's football coaches have large medical teams to help keep their players in optimum physical condition… but what exactly do all those people do? UEFA Direct takes a closer look.
France's victorious 2018 World Cup campaign did not stem solely from the brilliance of men like N'Golo Kanté, Paul
Pogba and Antoine Griezmann. Nor, indeed, from the experience and tactical acumen of national coach Didier Deschamps. When you travel to a major tournament with a 20-strong backroom team, as happened with Les Bleus, there will inevitably be a long list of unsung heroes.
What, for instance, about the contribution made by Franck Le Gall, the 54-year-old team doctor who journeyed around Russia with a portable ultrasound machine? Or Grégory Dupont, the fitness coach, whose suggestions to his players included drinking cherry juice to help them sleep? As Deschamps himself noted at the FIFA Football Conference in London in September: "I need them – they are there to support me at all times."
In an era when 'marginal gains' is a sporting mantra, the little details matter. Coaches have always had an assistant or two to help them with the football side of things, but as Sir Alex Ferguson recognised in his later years at Manchester United, it is essential to work on the medical side as well. Hence, for instance, Sir Alex's decision to employ an optometrist for his players. Meanwhile, on the other side of town at Manchester City, Pep Guardiola's current backroom team includes a doctor, three physiotherapists, six sports scientists, a strength and conditioning coach, a nutritionist and five sports therapists.
This is a clear illustration of Manchester City's desire to be the best – by giving their players the best possible care.