Supporting Members
---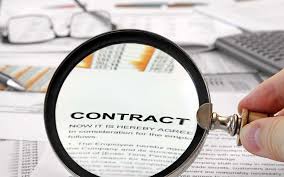 In these unprecedented times we know that many of you will be worried about the immediate future.  The FMPA are here to help.  We are regularly taking calls and assisting Members who are facing a variety of complex and worrying situations, from potential club insolvency to contract amendments and redundancy.
We are also here to support you on a day to day basis with issues such as conflict, disputes, disciplinaries, indemnity concerns and fitness to practice.
And, if the need arises we offer an exceptional level of support for our members including:
Immediate advice and guidance from the FMPA on all matters leading up to a settlement offer.
The very best legal support on a one to one basis from our expert Lawyers who have handled over 200 successful claims on behalf of the FMPA.
Automatic change of membership to Affiliate with cost savings as a result.
Opportunity to place members in touch with a colleague who has experienced the same process.
The offer to post a statement on our website.
Opportunity to submit an article for the FMPA Magazine, which will highlight your expertise and bio keeping your profile current
Free listing on the FMPA Register for 12 months
Full support and assistance with your Register profile
Active social media promotion showcasing your experience and expertise
"This is a vital and significant level of support which everyone should be made aware of"
Club Doctor, Championship
"Really appreciate the fabulous support I have received after leaving my Club.  It made the whole process much more tolerable at a time when I needed it most"
Sports Scientist, Championship.
"Great to know I got the best outcome possible with the help of the FMPA lawyers"
Fitness Coach, League One
The FMPA Register  offers a great opportunity for members already in private practice or those just starting out, to highlight their experience, services and professional profile to potential clients. There is a specific section on the listing to highlight your private practice, which pulls through a location map.
The Register is a 'bridge' between professional and grassroots football and is a terrific platform from which amateur players can access world leading medical and scientific expertise from the professional game. Helping to keep people healthy and playing the game for longer is of national interest so our resource certainly has a place.
If you need any advice or help please contact us.