Wolves boss Nuno Espirito Santo thanks staff's 'tireless work' to get stars fit after lockdown
---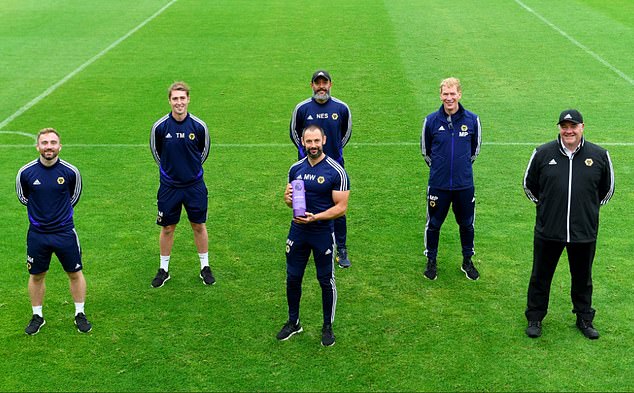 Wolves boss Nun Espirito Santo is named Premier League manager of the month for June and thanks his medicine and performance team for their hard work in getting players fit again ahead of the season restart.
Espirito Santo stood took backstage in this picture with 6 of the back room staff who played a key role in the Clubs return to play preparations.
Pictured: Wolves boss (centre back) with second left Tom Male First Team Sports Scientist, Club Doctor Matthew Perry second right with Soft Tissue Therapist Matt Wignall taking centre stage.