Congratulations to award winners for 2019/20 season.
---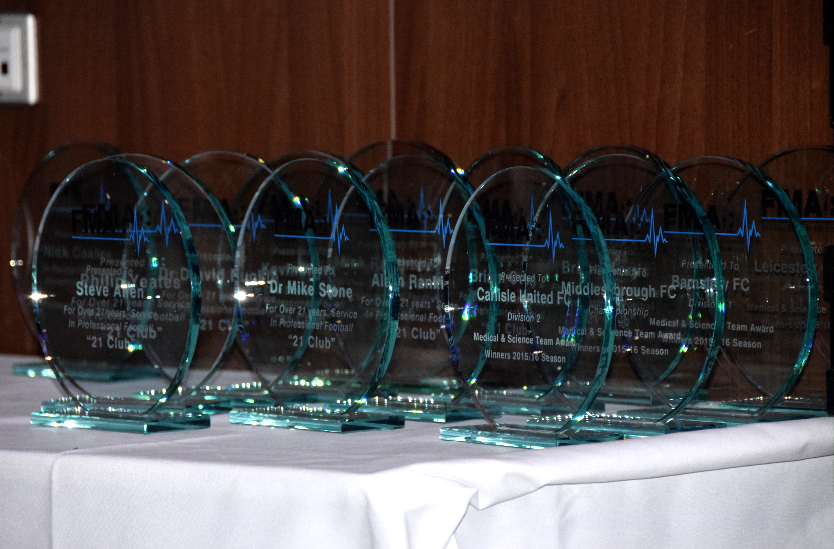 The divisional winners in the Premier League, English Football League, Scottish Premier League and Football Association Women's Super League have all received their Football Medicine and Performance Association (FMPA) Award recently for the 2019/20 campaign.
This means that the Medicine and Performance team at Liverpool FC, Leeds Utd FC, Coventry City FC, Swindon Town FC, Celtic FC and Chelsea Women's FC have all been acknowledged as worthy winners in making a substantial contribution to the success of their Clubs latest campaign.
Though the titles were won a few weeks ago, the coronavirus pandemic and the subsequent closure of companies meant that there was a delay in getting the trophies engraved and delivered to each of the winning departments.
Nevertheless they are all much deserved and the FMPA felt it was important to continue with the now traditional process of congratulating our colleagues in this manner.
More to follow ….