Long Covid – The Current State of Play
---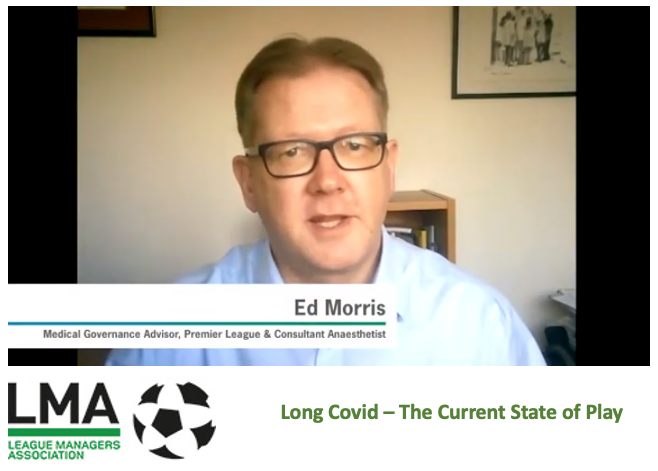 The FMPA have recently been in discussion with the League Managers Association (LMA) who have kindly agreed for us to disseminate their recent webinar on long COVID.
The webinar is a collaboration between the LMA, the Premier League and Cleveland Clinic and gives an up to date presentation from a panel of experts on this  difficult and somewhat complex condition.
While medicine and performance staff will already have some understanding of long COVID there is much to learn from this presentation.
Our thanks go to Richard Bevan at the LMA for sharing this resource.
Contributors:
Dr Ed Morris, Medical Governance Advisor, Premier League
Dr Mark Gillett, Chief Medical Officer, Premier League
Dr Steve Gordon, Department of Infectious Disease, Cleveland Clinic
Dr Ruth Whitby, Chair of General Practice, Cleveland Clinic London
Professor Sanjay Sharma, Professor of Cardiology, St George's, University of London
Dr David Arnold, Doctoral Researcher in Respiratory Infection
All at the Cleveland Clinic