Portable therapy device for elite athletes ProMOTION EV1 sponsors Football Medicine & Performance Association Virtual Conference
---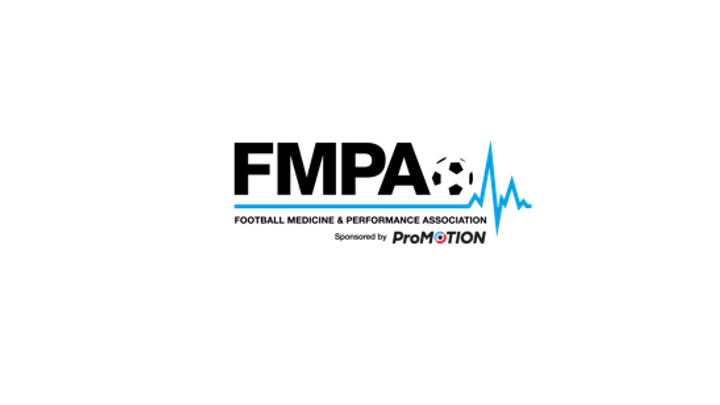 The ProMOTION EV1 – a new therapeutic product that enables medical professionals and physiotherapists to support injured athletes back to fitness, faster – is this year's Football Medicine & Performance Association (FMPA) Virtual Conference Platinum Sponsor.
Furthermore, ProMOTION have agreed a wider sponsorship of the FMPA generally to showcase the product to the foremost medical professionals in football
The ProMOTION EV1 has been researched, designed and developed by Swellaway Limited. The Swellaway team have worked closely with elite clubs in football, rugby union and rugby league – as well as physiotherapists, university researchers and sports scientists – to develop the ProMOTION EV1.
The ProMOTION EV1 delivers portable therapy for use by elite athletes when they are travelling, with the ability to monitor therapy outside of the physio room. The product can be temperature and compression controlled with none of the reduction in muscle strength that can arise from cryotherapy.
Rebecca Woodley-Jones, Commercial Director, Swellaway, said: "We are delighted that the ProMOTION EV1 is to be the FMPA's Platinum Sponsor at their virtual conference today and lead sponsor of FMPA for the next three years. Today, we launch our new product – the ProMOTION EV1 – which has been designed with feedback from some of the world's best-known sportspeople and foremost sports scientists and academics. Interest in it has been very healthy and we're hoping to showcase its benefits to other attendees of the conference."
Eamonn Salmon, CEO, FMPA, said: "On behalf of the FMPA, I would like to warmly welcome the team at Swellaway to this year's conference and extend our thanks for ProMOTION's sponsorship. Our conference is designed to bring to the fore best practice and innovations and the ProMOTION EV1 is certainly that. We look forward to learning about it more at the conference – I wish the team all the best for their imminent launch and beyond."
The 2021 FMPA conference will take a critical look at the multidisciplinary term – 'Fighting for Order Amongst the Chaos: the Past, Present and Future'. The last 10 years have seen a proliferation of the field of Sports Science and Medicine. As each individual discipline strives for recognition amongst a landscape of opinions, how do we create clarity?
Please visit www.promotion.fitness today to arrange a no-obligation call to find out more about ProMOTION EV1.
ProMOTION PROFILE PAGE – CLICK HERE