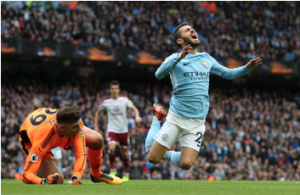 GRASSROOTS BLOG
A hugely popular initiative putting grassroots football in touch with the very best in the professional game.
Our register of practitioners have experience working in professional football with clubs and national teams, such as Manchester City FC, Chelsea FC, Norwich City FC, Leeds United FC and Arsenal FC to name just a few.
The FMPA is the representative body for medical and performance personnel in professional football.
The concept behind the project is to bridge the gap between the professional game and grassroots football.
Available practitioners include: Physiotherapist, Strength & Conditioning Coach, Sports Therapist, Nutritionist, Dentist, Podiatrist, Doctor, Surgeon, Physician, Optician, Osteopath, Sports Scientist, Sports Rehabilitator, Sports Psychologist, Soft Tissue Therapist.
The FMPA hopes by placing members in front of fans and grassroots players it will bring best practice care from an elite level, in reach of those involved in supporting football and the amateur game.
This means that you too can receive the same treatment as professional players!
FMPA members are supportive of 'giving back to the game' and will offer generous discounts accordingly for all players and staff at your club.
Alan Smith, head physiotherapist at Aston Villa FC, said: "Taking up private practice is the natural progression for most of us as we leave the game.
"We genuinely do want to give something back to football. Working with the FMPA Register and at grassroots level gives us the perfect opportunity."
The Register is free for clubs to access and each will receive an information pack, which includes:
Access to these elite practitioners
FMPA Register Poster – to display in the club house
Career in Football Poster – to display in the club house
Periodically injury information content, written by members at professional clubs, to keep you up to date and familiar with advances in football injury and treatment regimes
If you are in support of better medical care for grassroots football and to receive your free information pack click the link below.