New Podcast: What is player care?
---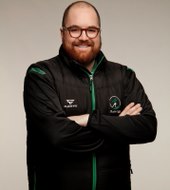 HUGO SCHECKTER – FOUNDER & MANAGING DIRECTOR, THE PLAYER CARE GROUP
What is Player Care?
Hugo started The Player Care Group after leaving West Ham United FC, where he was Head of Player Care from 2018 to the end of 2020. He was brought in by the Hammers to create the Player Care department from scratch, inheriting a difficult situation and turning it into a smoothly functioning department with an effective staff who possessed complementary skills. Prior to that, Hugo was at Southampton FC  as their first Player/Team Liaison Officer, setting up their Player Care offering and helping to make Southampton FC a springboard for some of the world's best footballing talent.
Links:
@playercaregroup (LinkedIn, Instagram, Twitter and Facebook)
@hugoscheckter
LISTEN NOW VIA SPOTIFY OR SOUNDCLOUD