A FLOCK OF BIRDS AND THE COMPLEX SYSTEMS: UNFOLDING THE CHARACTERISTICS OF COMPLEX SYSTEMS IN SPORTS INJURY REHABILITATION
---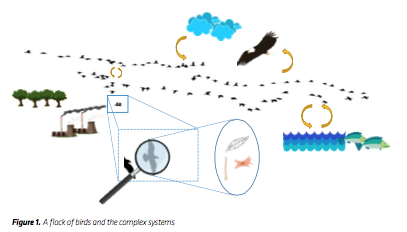 FEATURE / KATE YUNG
Introduction
Since the development of the injury prevention model with the complex systems model [1], there has been increasing interest in the complex systems theory. Practitioners have been trying to understand how the model is relevant to their practice and how will it change their practice. The article aims to explain what the complex systems theory is and how it is relevant to the daily practice and operation in football.
What is the complex systems theory?
The complex systems theory,with more than 50 years of history [2], acknowledges the multifaceted nature of sports and seeks to understand the interactions among different factors and the outcomes of the systems [1, 3].
Complex systems are dynamic,open systems [4]. They are characterised by non-linearity due to feedback loops and interaction among the factors. This means that outputs are not always proportional to the inputs, and a small adjustment may lead to a large change in the systems and vice versa [5].