Unique football medicine course kicks off FIFA's collaboration with University of Bath
---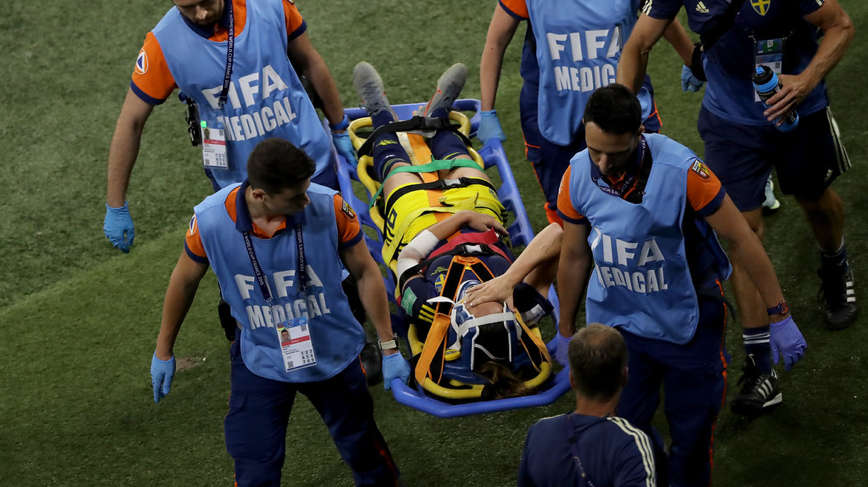 A new MSc in Football Medicine launches for 2022, developed by FIFA and the University of Bath.
An opportunity for doctors
A brand-new postgraduate course in football medicine will launch this September through a unique collaboration between world football's governing body and the University of Bath.
The applied MSc in Football Medicine in association with FIFA, which is a part-time distance-learning course aimed at already-qualified doctors, will draw on the University's sporting prowess and its established research strengths across sports and exercise medicine.
Designed to be completed remotely over three to five years, with residentials in Bath and Zurich, the new course will provide students with detailed knowledge of the fundamentals of sports and exercise medicine and how this can be applied to football specifically.
In that respect, it will equip would-be football medics in the UK and around the world with highly desirable skills, whether their interests are focused on professional performance environments or on the grassroots game.
A word from those launching the course
The Director of Studies for the course, Dr Carly McKay from the University of Bath's Department for Health, explained: "This is a really exciting course to launch, which aims to significantly improve access to high-quality, postgraduate education for football medicine internationally.
"Through Bath's world-leading experts and FIFA's industry insights, students on the course will learn from the latest research and developments within football medicine, building key skills that will enable them to apply their learning to pitchside clinical practice."
The University of Bath is one of the UK's leading universities for sport. In 2022 it was named in the top ten globally, according to the QS World University Rankings by Subject, for the second year in a row. Its students benefit from a wealth of sports opportunities supported by state-of-the-art facilities, including its GBP 35 million Sports Training Village.
"FIFA is delighted to collaborate with the University of Bath to produce this MSc in Football Medicine. The University of Bath has a fantastic global reputation in tertiary education and its sports medicine courses are world-leading. This is a project that we have been planning for the last two years and we are thrilled that it has come to fruition," commented FIFA's Director of Medical, Dr Andrew Massey.
"We hope that it provides the next educational step, after the online FIFA Diploma in Football Medicine, for doctors seeking to increase their knowledge in this area. Continuous professional development is crucial for a doctor to maintain their skills and hopefully this course is an opportunity for everyone involved in football medicine to help grow the profession and improve the health parameters for all those who wish to play football at all levels."
Professor David Galbreath, the Dean of the Faculty of Humanities & Social Sciences at the University of Bath, added: "This unique MSc in Football Medicine in association with FIFA demonstrates how cutting-edge sports science research from the University of Bath, underpinned by our long-established sporting prowess, can be applied in practice to help those working in the game at all levels. We're delighted to be able to offer this course from September 2022 and to be partnering with FIFA in this way."
You can find out more about this course by searching 'MSc Football Medicine' on the bath.ac.uk website, or by scanning this QR code.
Photo credit: Four FIFA medics carrying an injured footballer off the pitch on a stretcher after receiving medical treatment. (Photo by Elsa/Getty Images).