DR CARL TODD: 200TH ENGLAND GAME AS AN OSTEOPATH
---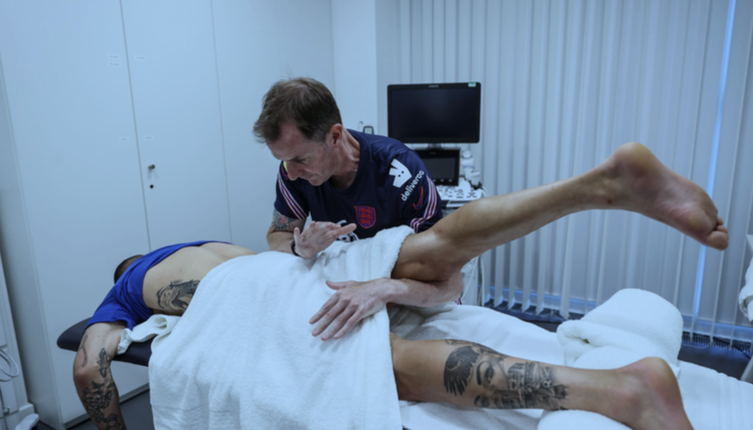 Dr Carl Todd has been providing osteopathic care at The Football Association for the England Men's senior team since 2005. On June 14th this year he marked his 200th game for the senior team as they played Hungary at the Molineux Stadium as part of the qualification process for the UEFA Nations League.
It all started back in 2005 when Carl was recommended to the men's senior team head of physiotherapy Gary Lewin. Following a trip to The Lowrey Hotel in Manchester to review some players, Carl was introduced to Sven Goran Erikson and his coaching team. Dr Todd had been recommended from a private patient that had contacts in football and the moment he was introduced to Gary, the rest is history!
Since then, fast forward over 17 years and 7 managers later, Carl has reached a point in his professional career that even he admits "he has to pinch himself" because he never expected this role"to last that long".
"I've stood the test of time, but I've been extremely fortunate to have worked alongside many great sports medicine clinicians and physiotherapists and I've learnt and I am still learning from them all" Carl added.