OUT NOW: 'FOOTBALL MEDICINE & PERFORMANCE' ISSUE 43
---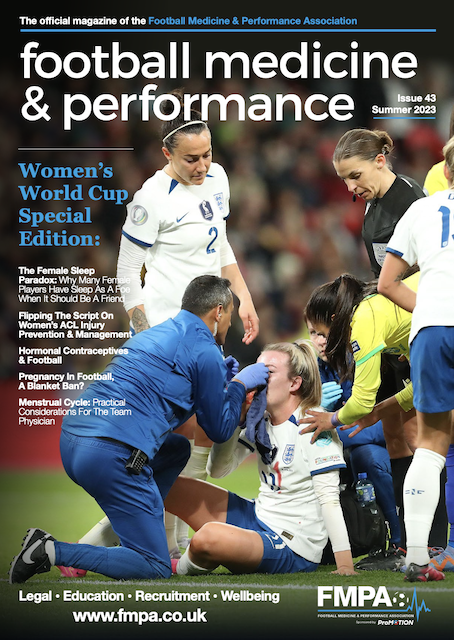 As the rise of the Women's game continues and in preparation for the Women's World Cup in Australia and New Zealand, we look forward to growing the support, education and opportunities for all medical and performance staff working in Women's football. Therefore, we are proud to release a special edition on the Women's World Cup for our 43rd Edition of the Football Medicine & Performance Editorial.
Beth Mead, Vivianne Miedema, Alexia Putellas, Leah Williamson. Four players who were named in the Guardian's list of Top 20 female footballers in the world in 2022. Concerningly, for the football medicine and performance community, the same four players have sustained career-threatening ACL injuries within the last 12 months. The experience of these players (and many other well-known female players), and their public profile, means that there is a greater urgency than ever before to address female players' risk of ACL injuries. For this edition, we have brought together some of the world's leading clinicians and researchers who are trying to solve this and many more issues within the women's game – including technology advancements (Dr Katrine Okholm Kryger), pelvic floor (Emma Brockwell), pregnancy considerations (Dr Eva Ferrer), Dr Rita Tomas (menstrual cycle influence) and the gendered approach to performance support (Dr Joanne Parsons).
Our aim for this edition is to inspire higher quality research and improved standards in the Women's game. It is only through doing so that we can ensure the game continues to grow and its leading players remain healthy despite an increasingly demanding fixture schedule.
We hope you enjoy the 43rd edition of Football Medicine & Performance and can take away key learnings that can be applied across your clinical practice.