MPA DIPLOMA: PREPARING FOR WORK IN PROFESSIONAL FOOTBALL
---
This unique course is designed for new graduates and those entering into a professional sporting arena for the first time. The course is designed to prepare prospective employees in those areas that are specific to a Club environment and covers in detail the following modules:
Health and safety
Safeguarding
Equality/Diversity/Inclusion
Mental Health/wellbeing
Confidentiality
Record keeping
Media TV
Social Media
Expectations of behaviour and general professionalism
Integration within the MDT environment
Insight into the working week and awareness of un-clinical skills
From `Theory to Practice'
How the science sits in the working environment
What an employer is looking for – Employability, CPD, Reflective Practice, CV
Portfolio design
Each module consists of 5 credits with 5 multiple choice questions for each credit marked automatically. In total the course amounts to approximately 50 hours of learning and can be taken over a period of 6 months. A certificate is issued on completion of the programme.
The course is open to Sports Scientists, Physiotherapists, Doctors, Analysts, Sports Therapists, Strength and Conditioning Coaches, Fitness Coaches, Soft Tissue Therapists, and Sports Rehabilitators, as well as service providers to clubs such as Sports Psychologists, Nutritionists and Podiatrists.
COURSE CONTENT: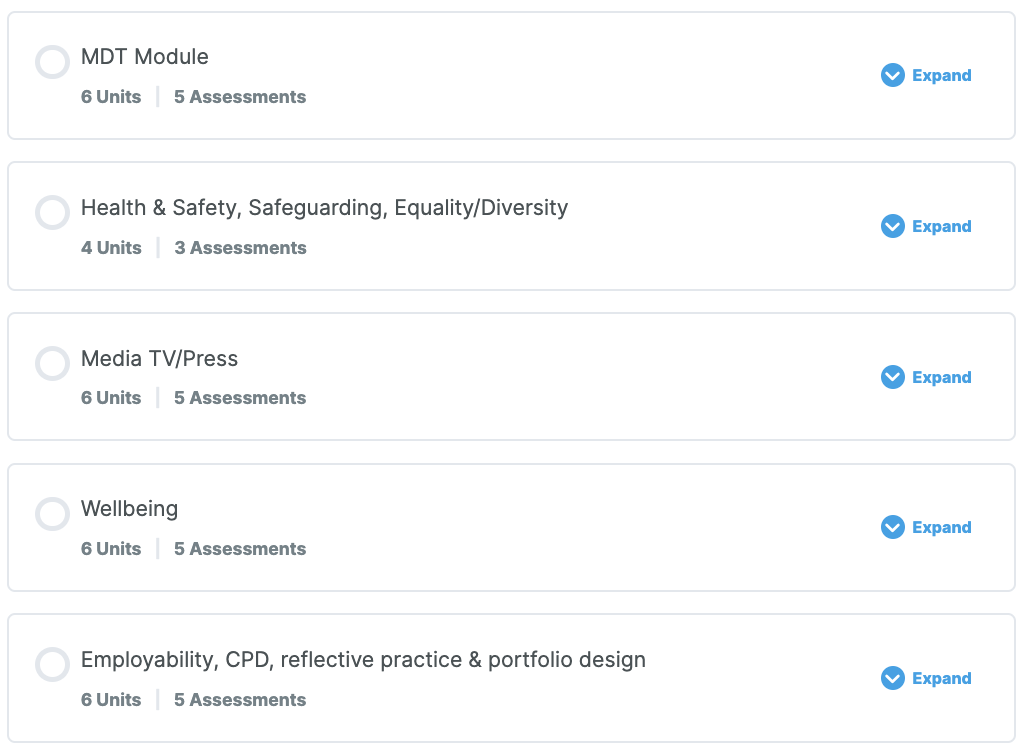 "The MPA diploma is an excellent resource and qualification to help newly graduated practitioners with the transition into professional sport – bridging the gap between formal education and the practicalities of the industry." – Dr Russ Wrigley, Head of Academy Sports Science and Medicine, Blackburn Rovers FC