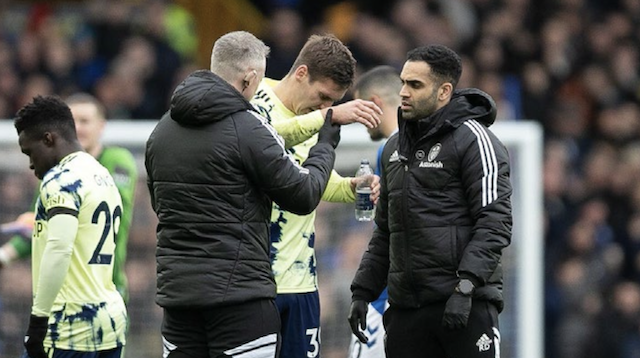 INJURIES IN PROFESSIONAL FOOTBALL – SHOULDERING THE BURDEN
FEATURE / DR IAN HORSLEY PHD, MCSP, MMACP, CSCS
Football is the most popular team sport worldwide. In the last global census undertaken by FIFA, it was estimated that there are over 300,000 clubs and 265 million people who participate in the sport along with more than 5 million referees. This equates to 4% of the world's population. In this country, The Football Association represents about 37,000 clubs and millions of players . A recent FIFA study reported that in the last decade more than 13 million women have been recorded playing football at both amateur and elite levels across the globe (FIFA, Women's Football MA's Survey Report, 2019).
There is a saying in sport that "injury is just part of the game". In other words, injury is seen as an inevitable consequence of participation in sport (Chalmers, 2002). Within a professional football team with a squad of 25 players, the team will endure about 50-time loss injuries each season. This equates to two injuries per player per season (Ekstrand et al., 2011).
A recent systematic review and meta- analysis of 44 studies that reported the epidemiology of injuries in male professional football concluded that the overall incidence of injuries in professional male football players was 8.1 injuries/1000 hours of exposure, with match injury incidence being approximately 10 times higher than training injury incidence rate (Lopez-Valenciano et al., 2020). This tallies to 50-55 time loss injuries per team/season (2 injuries per player/season) which equates to approximately 14% of squad unavailable at any time.
INJURIES IN PROFESSIONAL FOOTBALL – SHOULDERING THE BURDEN
Is Member Only Content
Join one of our memberships and get instant access.
PLEASE JOIN US