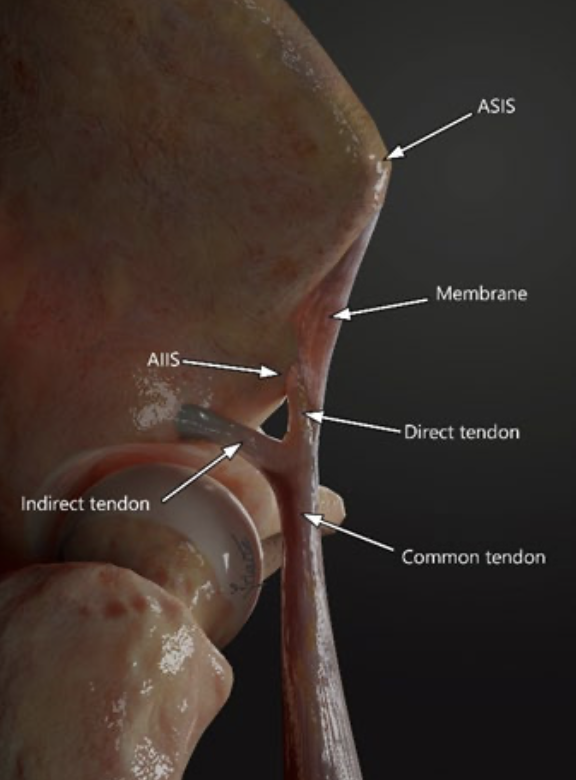 **OPEN ACCESS** Understanding THE RECTUS FEMORIS: ANATOMY, DIAGNOSIS & TYPES OF INJURY
Carles Pedret, Inigo Iriarte, Sandra Mecho
Rectus Femoris anatomy
The rectus femoris is a long and fusiform muscle that is part of the femoral quadriceps group. It is located at the most superficial and anterior position. It is the only one that crosses two joints (hip and knee) and has a high proportion of type II muscle fibers, both of which are related to a greater tendency to injure1. The distribution of the muscular and connective components of the rectus femoris is key to understand its injuries and will be reviewed here.
If you would like a copy of this article please register HERE.
OR
Football Medicine & Performance Association (FMPA) Membership
ARE YOU ELIGIBLE? Do you work or have you worked in professional football?
Membership starts from just £15 per month for ASSOCIATE level and offers full access to all articles in the FMPA Publication 'football medicine and performance' as well as access to the BJSM (worth £260+ per year) as well as access to the very latest industry jobs and direct notification.
In addition FULL Membership provides legal advice, contract appraisal and union representation.
Previously worked in Professional Football?  Now in private practice?  You could join the FMPA REGISTER from just £20 per month.