Strength & Power Development for Team Sports Masterclass Series
Location:
The Hawthorns, West Bromwich Albion FC, West Bromwich, B71 4LF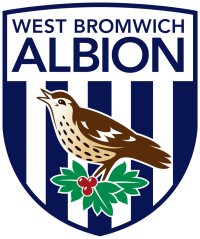 West Bromwich Albion Football Club
in collaboration with Liverpool John Moores University
supported by the Football Medical Association
presents….
Strength & Power Development for Team Sports Masterclass Series
Speakers: Dr Eamonn Flanagan & Dr Michael Johnston
Date: Wednesday 12th April (6:30-8:30pm)
Dr Eamonn Flanagan
Eamonn is the lead strength and conditioning consultant with the Sport Ireland Institute where he manages the strength and conditioning delivery to Ireland's Olympic and Paralympic athletes. He has previously worked in professional rugby with the Scottish Rugby Union, Edinburgh Rugby and The Irish Rugby Football Union.
The presentation will explore the physical characteristic of "reactive strength" paying particular focus to the team sport context.
Dr Michael Johnston
Michael has spent over a decade working in elite and high-performance sport. He has worked across Olympic, Paralympic and Professional sports in the UK and is currently employed as a strength and conditioning consultant for the British athletics team. He currently leads the monitoring and recovery strategies for the speed and power events. He has a PhD in Sport Science from Swansea University, where his thesis investigated the physiological, neuromuscular and hormonal responses to maximal speed training.
The presentation will explore how to optimise strength and power in team sports