FBS International Course – Connecting Theory to Training Practice
Location:
Queen's Sport PEC, Online + Queen's University Belfast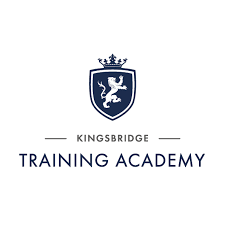 FBS International Course – Connecting Theory to Training Practice
The aim of this new hybrid course is to combine the knowledge outlined in Frans Bosch's Best-Selling Books with in-depth information on Motor Learning and Motor Control. Attendees will be fully immersed in theory and its practical translation.
Suitable for: Coaches, Physiotherapists, PE Teachers and other professionals in sport who want to gain a deep understanding of complex non-linear dynamics in sport, to apply to training and coaching.
Price
£1500 (excluding VAT)
Dates
Online Sessions –
Delivery via Zoom:
12th August 2022
26th August 2022
9th September 2022
Onsite Sessions –
Queen's Sport PEC, Queen's University Belfast:
16th September 2022
17th September 2022
Get £100 off when you book before 31st July 2022. 
Aim
To gain a wealth of knowledge surrounding the factors surround exercise and training; learning and building upon Frans Bosch's highly successful books, "Strength Training and Coordination" and "Anatomy of Agility".
Objectives
Outline what a Constraint Led Approach is.
Discuss the Mechanisms of Specificity and Transfer of Training.
The importance of Feedback and how it works.
How to organise and optimise Rehabilitation and Training.
Outline how Self-Organisation effects Intramuscular Processes, Muscle Co-operation, Components of Movement and Total Contextual Patterns.
Discuss Motor Control, as well as the deep rules associated with this.
Identify the Search Rules for Attractors.
Explain Phase Transitions, and how these can be applied.
Pre-Requisite
It is strongly recommended to read and study both books "Strength Training and Coordination" and "Anatomy of Agility" before starting the course. The course aims to develop existing knowledge to a high level, and having read the books is a prerequisite for a successful learning project.
Course Breakdown
This hybrid course will involve a mixture of Online and Onsite learning.
Delegates will complete 3 interactive models online before attending the onsite practical sessions.
Online Modules
Delegates will be provided exclusive access to Frans Bosch System's learning portal where they will be able to study hours of interactive content in order to complete the course modules. Each module will take approx. 11 hours to complete, this will include 5 hours of reading and reviewing presentations, 3 hours of self-study and preparation of questions, and 3 hours of Live online Q+A sessions to fully grasp the content. (Please note: the reading and studying the books is not included in this calculation.)
Delegates will be provided access to the online platform from 2 weeks prior to the commencement of the course until 2 weeks after the practical onsite sessions.
Attendees must study the modules and view the presentations, as well as keep a record of questions that they would like to bring forward in the respective live online sessions.
Module 1 – Live Online Q&A on 12th August 2022:
Decentralized control and self organization.
Shortcomings of brain centralized-models for training practice.
Bottom up control in sports movements.
Constraints led approach and its application in training and physiotherapy.
Module 2 – Live Online Q&A on 26th August 2022:
Deep rules of motor control.
"Minimum" principles of the motor system in running.
Specificity and overload in training.
Individuality in programming.
Search rules for finding attractors in movement.
Phase transitions.
Phases in kicking and throwing.
Phase transitions and injury prevention.
Module 3 –Live Online Q&A on 9th September 2022:
Motor learning and sports settings.
Sensory information and specificity.
The role of direct perception.
Forces vs postures as a basis for skill acquisition and rehabilitation.
Feedback, intention and focus in coaching.
Triggers for (motor) skill learning.
Learning settings in sport.
Intrinsic learning toolbox.
Onsite Sessions
The onsite practicals, hosted by Teun Thomassen and other experts in the field, will consist of 2 full, consecutive days at Queen's Sport PEC, Queen's University Belfast on 16th and 17th September 2022 from 9am – 5pm.
It will involve the translation and practical application of the concepts into training and coaching, and will give delegates the opportunity to discuss their own case studies and engage in a live Q+A session.