The Football Association Medical Society (SE)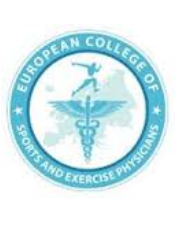 How to Book
Please let us know whether you are attending by e-mail to FAMedicalsoc@gmail.com
Please note Priority will be given to:
  MEMBERS of FAMS(SE)
  Non-Members associated with Professional Football
Non-Members Physiotherapists, and Sports and Exercise Medicine Doctors
E-mail FAMedicalsoc@gmail.com (capitals not essential)
THE FOOTBALL ASSOCIATION MEDICAL SOCIETY (SE)
This is the notice for the 1st (of 4) meeting of the FA Medical Society in Collaboration with ECOSEP at The Clark Kennedy Lecture Theatre, QMUL Whitechapel Campus, Lower Ground Floor,
5 Walden Street, London E1 2EF on Monday, 16th September 2019 at 19:00 with the programme organised by Co-Chairmen, Dr Zafar Iqbal (Crystal Palace FC) & Dr Imtiaz Ahmad (QPR FC).
Directions: Whitechapel Station (District, Hammersmith & City, East London lines). Cross Whitechapel road & take Turner Street until Walden street. QMUL Whitechapel Campus. The Clark Kennedy Lecture Theatre is in Building 5 on this map (http://www.qmul.ac.uk/docs/about/27062.pdf).
We now have a new email address to which you can reply to book a place for the meeting (FAMedicalsoc@gmail.com). (capitals not essential)
ADDUCTOR AVULSION INJURIES – CONSERVATIVE OR SURGERY
18:30    Snacks and Registration
19:00    Intro from Chairmen
19:15    ADDUCTOR AVUSLION CONSERVATIVE MANAGEMENT
Roald Otten– Consultant Physiotherapist
Previously Lead Physio Groin Clinic Aspetar
Roald Otten Sportsrehab Clinic – Nederland
19:40    ADDUCTOR AVULSION SURGICAL MANAGEMENT
                        Prof Ernest Schilders – Orthopaedic Surgeon
Consultant Hip and Groin Surgeon – Fortius Clinic
20:05    BREAK
20:10    CASE STUDY – MANAGEMENT ADDUCTOR AVULSION IN FOOTBALL
Ricky O'Donoghue – Physiotherapist
First team Physiotherapist CPFC
20:35   ADDUCTOR AVULSIONS MANAGEMENT COMPLICATIONS
Dr Zafar Iqbal – Sports and Exercise Medicine Consultant
Head of Sports Medicine CPFC
21:00      Questions
21:10    Finish
Membership remains at £40 for the season.  Meeting costs £20 if non-member. There are 4 meetings each season.
Please let us know whether you are attending by e-mail to FAMedicalsoc@gmail.com
Please note Priority will be given to:
  MEMBERS of FAMS(SE)
  Non-Members associated with Professional Football
Non-Members Physiotherapists, and Sports and Exercise Medicine Doctors
E-mail FAMedicalsoc@gmail.com (capitals not essential)