Isokinetic Conference 2018 – Football Medicine Outcomes
Location:
Camp Nou, Barcelona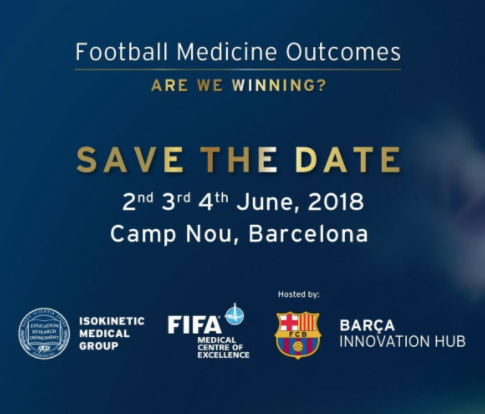 Are we winning?
In June 2018, Isokinetic will once again bring together the Football Medicine Community at Camp Nou, Barcelona.
The Football Medicine Community will be together, for three days, to discuss Football Medicine Outcomes.
What is the real impact of our player care work for the footballers of the world?
What are the outcomes of prevention, surgery and conservative management?
Are we ready and really able to measure outcomes?
These are some examples of the questions that we will pose to the faculty and promote in open debates and forums during the conference.
"Thinking in terms of measurable outcomes pushes our collective ambition for a better recovery of patient injuries."
Stefano Della Villa
Isokinetic is an international Sports Medicine Group dedicated to the prevention, diagnosis, care and rehabilitation of orthopaedic and sport injuries. The Group is composed of 8 centres and culturally co-ordinated by its Education and Research Department. The Conference mission is to inspire the international Sports Medicine community, through Culture, Image, Atmosphere and Organisation, to give their best to improve the health of the world.
CALL FOR ABSTRACTS
Share your ideas with the leading experts: think out of the box,
be creative and let the ideas flow.
Scientific Contributions due by the 15th January 2018