ISENC18 – International Sport + Exercise Nutrition Conference 2018
Location:
Newcastle-upon-Tyne, NE1 7RU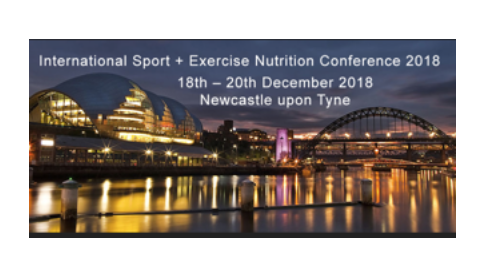 CONFERENCE THEME
The conference programme has dual Performance: Exercise & Health themes.
The world's leading experts will give their insights into the effects of diet and exercise on health and performance.
Leading international speakers will present the latest evidence and encourage discussion and interaction.
WHO SHOULD ATTEND
The Conference is a high-level educational event, endorsed by BDA, SENr and AfN, for sports nutritionists, personal trainers and any professional interested in sports nutrition.
Delegates will gain greater knowledge and receive comprehensive tips, advice and practical help from leading global experts.