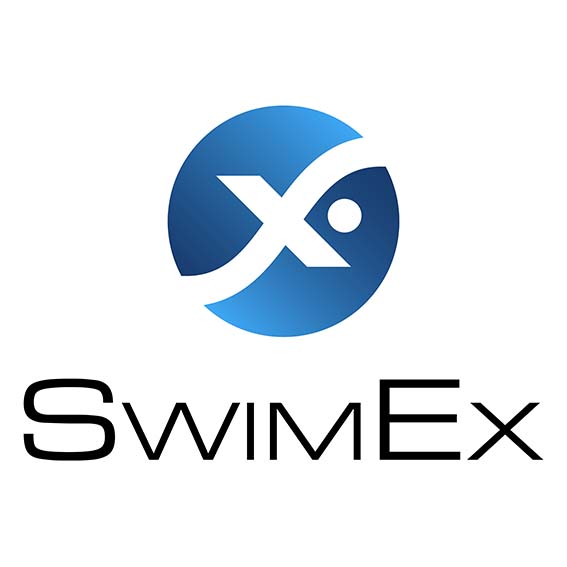 Swim-Ex
SwimEx Sports Performance Pools and Accelerated recovery hot and cold deep water plunge pools.
SwimEx Sports Fitness, Hydrotherapy Pools and Plunge Pools have delivered Sports Wellbeing since 1986. SwimEx's unique paddlewheel delivers fantastic laminar flow water resistance for sports peak performance training and rehabilitation. Athletes can also commence recovery exercises much earlier due to the buoyancy of the SwimEx variable depth deep water wells  alleviating their bodyweight, accelerating their return to action and helping prevent future injuries.
SwimEx also offer motorised underwater treadmills for aqua running which can be included in a new pool or a drop in self propelled resistance version for existing pools.
SwimEx is the preferred system for American Baseball, Basketball, Hockey and NFL teams including multiple Super Bowl Champions the New England Patriots, past champions the Denver Broncos, as well as US special forces Navy Seals.
In the UK and Ireland we have installations at Help For Heroes Recovery Centre and Headquarters at Tedworth House,  British Military Special Forces, Manchester City FC, Wolverhampton Wanderers FC, Stoke City FC, Reading FC along with several installations across Europe football teams.
We recently installed two SwimEx pools at Queens Park Rangers FC including a recovery deep water cold plunge pool with an energy efficient heat pump chilling system. We are also working with the UK Sports Institute updating their water treatment and filtration system on their recovery pool at Bisham Abbey to support Team GB in the build up to the 2024 Paris Olympics.
We also installed the SwimEx 600T with automated underwater treadmill at the Strive Elite sports academy in Jersey who have hosted the British And Irish Lions, England Rugby, Leicester Tigers, Bath Rugby and Sale Rugby Clubs on training camps.
The success of premium hydrotherapy is founded on premium quality equipment and design specifications that seek to exceed industry guidance wherever possible. Richard Bishop, Technical Director, has been in the industry for 36 years and composed the award winning technical paper for the Institute of Swimming Pool Engineers and recently gave a talk on sports hydrotherapy to the Institute.
SwimEx are currently installing 4 pools at the new state of the art sports performance and recovery centre, New Zealand campus of innovation and sport in Wellington.
We also offer filtration design installation and planned maintenance services for existing pools including internet monitored water treatment to ensure pristine safe bathing conditions
In 2018 following Wolves promotion and return to the Premiership we installed a fully equipped hydrotherapy suite at their training ground which includes their SwimEx 600T pool, two hot and cold deep water plunge pools, a salt inhalation steam room and a custom designed deep water ice bath at Molineux Stadium.
Please see our website www.aquathermae.co.uk or review our extensive physiotherapy library on YouTube. 
You can contact Richard Bishop MISPE direct if you would like to discuss a health check on your existing facilities or considering a future hydrotherapy project. richard@aquathermae.co.uk
Telephone: 07484 070765