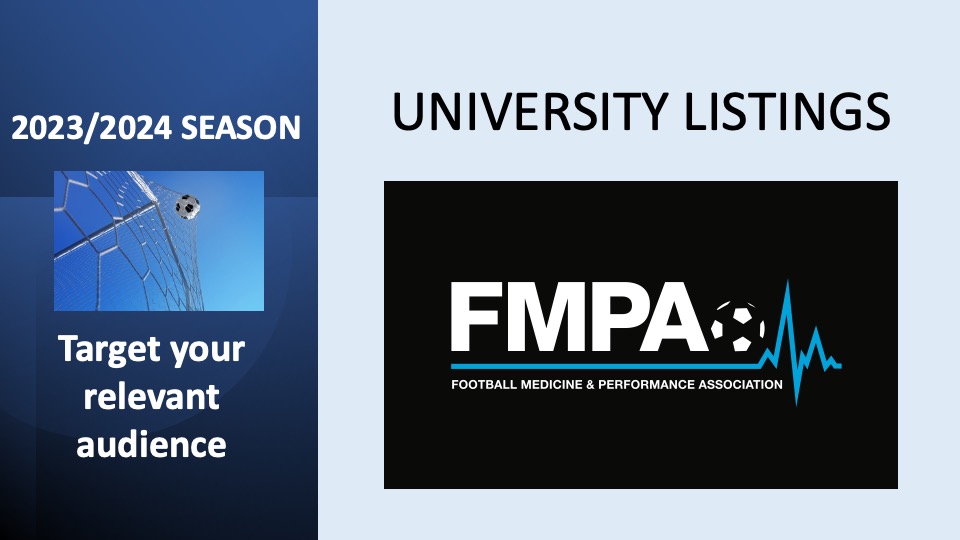 The Football Medicine & Performance Association (FMPA) Is the independent representative body for medicine and Performance personnel in professional football.  Our membership consists of doctors, physiotherapists, sports scientists, sports therapists as well as healthcare providers to clubs such as podiatrists, sports psychologists, nutritionists and dentists.
The FMPA can highlight your programmes to our membership – a targeted group of practitioners who are all in continuous need of an educational pathway to further their careers.
We are looking to work and partner with universities that offer primarily post-graduate programmes that are of value to our Members and the wider sporting community.  Of course we are also followed by potential undergraduate candidates who dream of a job in professional football.
Using the world's most popular sport will direct students to your University.
Take a look at the opportunities in the brochure below and for more information contact Lindsay Salmon.