Senior Lecturer at Derby University, Dr Andrew Butterworth, joins FMPA
---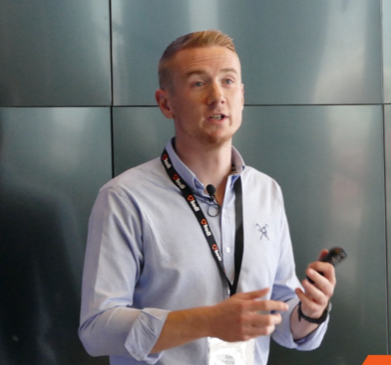 Dr. Andrew Butterworth is an applied performance analyst, working with a range of different sports to provide analytical support. He is also a senior lecturer & programme leader at the University of Derby.
Dr Butterworth joins the FMPA Editorial Panel for the 'football medicine & performance' publication.
"I am proud to be programme leader for two of our degrees at the University of Derby; Performance Analysis & Coaching Science (BSc Hons) and Sport Coaching & Development (BA Hons).
As the lead for both of these programmes, I design and teach bespoke content, specialising in performance analysis. I am proud of the applied approach I take to teaching, designing engaging and interactive sessions that mirror real-world practices. To do this, I work closely with our industry experts and close network of professional contacts, using industry-standard technologies (e.g. Hudl SportsCode, Hudl, Replay, WyScout, iCoda, Tableau) to enhance students employability prospects. My teaching philosophy is centered around students, encouraging them to be innovative and creative in developing new and exciting ways to influence sporting performances.
Within my role, I also have direct research supervision duties of undergraduate, masters and doctoral students working in applied performance analysis and coaching settings. Through this, our, students work with professional organisations (eg: The FA, Leicester City FC, Derby County FC, GB Climbing), as an analyst or coach, whilst simultaneously completing their research projects to be considered for publication.
Prior to joining the University in November 2015, I worked a prolonged period as a senior performance analyst in elite international sport. I continue to work in applied roles alongside this job, allowing me to transfer my working knowledge to the classroom. "